I was featured in
Issue 56
of Voice and Verse Magazine.
Voice and Verse Magazine
is out of Hong Kong, so close to my heart as it is where my son spent his early childhood. I have deep feelings for the struggles of Hong Kong's desire to assert itself as a society in the face of China. The hegemony of the state, the desire of the individual–this is the true sorrow of modern life. The poem Dragons After Dinner was written when my family was teetering on emotional collapse, and the poem, I see now, was written to hedge against this inevitability–the poem is what remains. 'Company' was written at the start of the COVID shelter in place order. It was also featured on the PEN Emerging Voices page. To jumpstart a new way of being as we were all confined inside, I wrote a poem a day for National Poetry Month in April. Words have always been a way I make sense out of life.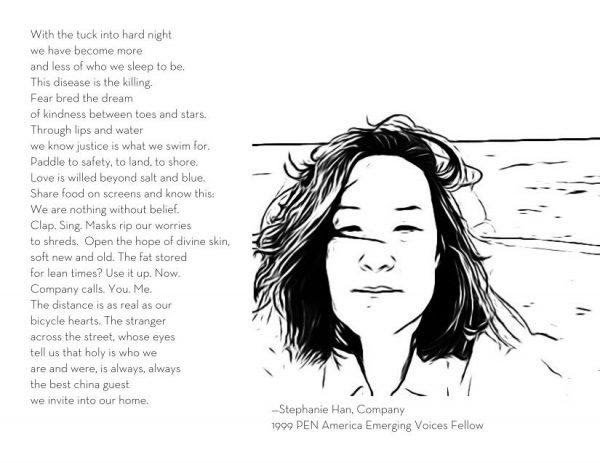 Both 'Dragons after Dinner' and 'They Will Not Be Drowned' are part of my unpublished manuscript
Passing in the Middle Kingdom
, a finalist for the
Wilder Poetry Prize
. I wrote these poems urgently, desperately, at times, to understand place, both emotionally and geographically, as my marriage collapsed, my baby became a young child, my mind was immersed in theory, and I dreamt of seeing and being seen. There is always the writing of what we live in our minds — at the time, this was a study I did on literary aesthetics. But too, there is the writing that emerges from the intersection of art and flesh, the words that attempt mimesis of the heart.