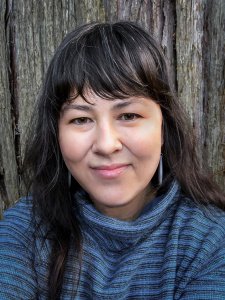 In the spirit of Maxine Hong Kingston, our WOMAN WARRIOR tribute presents women writers, creators, and leaders. Here we can learn, better our own lives, and change our communities. For API Month 2021 I would like you to meet Anne Liu Kellor.
How did you come to author your life?
The process of coming into my power is ongoing. I first learned to claim what I want when I traveled alone to China, my mother's birthplace, in my twenties. Then, for many years, I stubbornly held onto my trust that I am meant to be a writer and teacher. I submitted my memoir to over 100 presses and agents, while juggling motherhood, a rocky marriage, and self-doubt. During the pandemic, I finally divorced, which forced me to take entrepreneurial leaps of faith with my career and work harder than ever.  This September, my memoir will finally launch—a book I've been incubating for over twenty years. This feels like only the beginning.
Anne Liu Kellor is a Seattle-based writer, editor, coach, and workshop facilitator. Her memoir, Heart Radical: A Search for Language, Love, and Belonging, was praised by Cheryl Strayed as "insightful, riveting and beautifully written." Heart Radical traces Anne's three-year sojourn in China and her struggle to claim her voice as a mixed-race, bilingual Chinese American woman.
Pre-orders are available now: www.anneliukellor.com